Guide to Ethical Alt Account Usage
Awakened
This has fallen to the second page already?
Seeker
I find GD's guide quite quaint. I don't see what it has to do with fighting a war though. Using alts, in whatever methods possible, to win a war isn't 'cheating', it's part of the allowed gameplay designed by GA.
When you're laying plans, waging war, attacking by stratagem, defining tactical dispositions, directing energy, discerning weak and strong points, maneuvering, varying your tactics, dealing with the 9 situations/terrains, acting as an army on the march, surveying your terrain, attacking by fire or using spys, you're fighting a war and you're goal is to win against the enemy.
Let's use spying as an example. Using spys can take two forms in this game. As a low level protected mage on your own side that can drop into a battle and safely view the battle and report positions, strength and enemy resources, or as a alt mage on the opposing team able to read chats, scout out positions, strengths and resources and to plant dissent, doubt and misdirection.
Both are allowed by GA. Both are useful tools that should be used when waging a war.
Every war in history has used spys. No exception. It would be very easy for GA to stop the use of alts for spying, but they don't. The reason? It's part of warfare. It's a well documented tool that's historically and empirically one of the most useful of tools in a war.
I can appreciate the use of the word 'honorable' by Giant Dong, but honorable, in war, is a synonym for dead.
A great warrior will always play the game from every angle possible. Push the limits of what's possible and be brilliant in their tactics AND their strategies.
Play with all the tools the game designers gave you, and play to win. Any other approach is for antiquated ideas of knights, armor and chivalry, all of which was just historical fantasy (those knights fought to win in real life, and they used 'alt' spys to do it).
Edited by Monkkbfr (Nov. 30, 2011 06:14:59)
Archmage
Monk, honor doesn't equal 'dead'; it equals something much closer to respect, partnership, and fair team play. My realm is defended every time you attack because I and my teammates abide by honorable gameplay expectations. You can't keep a dominator at your gateway because your play practices have made you unlikeable, even by your own teammates. GD isn't 'quaint'; he's right.
Enlightened
Monk, as you are a well known cheat with multiple alts on both sides, let me just say this to you: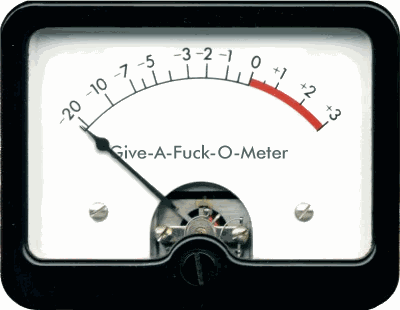 Monkkbfr
I find GD's guide quite quaint. I don't see what it has to do with fighting a war though. Using alts, in whatever methods possible, to win a war isn't 'cheating'...
Edited by GiantDong (Nov. 30, 2011 06:50:24)
Archmage
I'm the primary author of the alt guide, with much assistance from those others who signed it. I've been asked to comment on Monkkbfr's comments.
The fact that the developers of the game left gaping holes in the fair play aspect and have not responded does not make alt cheating right any more than the fact that God permits murder makes it right. Justifying something as "not wrong" or "permitted" simply because it's possible is a basic logical fallacy.
Consider what happens when players abuse alternate accounts:
The honest competition of scoring is no longer meaningful. If a player chooses to boost his score by putting up enemy materials to destroy or uses a second device to banish a puppet, there is no competition and the pleasures of that striving to prevail are destroyed. The same goes for those who set up enemy material for their teammates to unwittingly destroy. Those teammates don't actually compete against their opponents, they merely collect a gift from their own teammate.
Because potions are awarded for high scorers, alt cheating is something that also constitutes theft. Those who earn the potions honestly lose them to the players willing to grab and steal.
As for spying, there is nothing honest about it and communities work best with trust. A social game creates a community and is far more pleasurable when cheats don't abuse that trust for trivial advantages in a free game. It's small and it's selfish to work against the enjoyment of a vibrant, healthy community. Doing so doesn't just damage the side that is the victim of such acts, it damages both sides by reducing that trust and enjoyment.
On a personal note, I'd like to call upon Grey Area to act on this issue. They've let this go on far too long without any public comment. Reducing alt cheating and allowing for players to enjoy each others' company without the distrust engendered by those who are too small and selfish to value our communities is a value the developers of this game should embrace.
Edited by SerottaCSi (Nov. 30, 2011 06:47:13)
Seeker
I expected responses from SerrotaCSI and gang and am not surprised by the tone.

All of them, SerrotaCSI included, use alt. accounts. Ask him who Lord Helio's is. ALL of them do it.

I call 'hypocrite'. And I stand by my original post that using alt's to spy (which is all I use them for), isn't just fair game play, it's smart game play.

As to why I can't keep a dom in my realm, that's more a function of numbers. We all know that the animators outnumber the architects (at least in my area) by about 4 to 1.

I call on GA to fix THAT problem first and foremost.

My suggestion: assign a team to new players when they join instead of letting them choose. Create some balance in the game. Right now, there isn't any and with no way to possibly win, the overmatched by numbers side will always try to find alternative strategies, such as the one's I've outlined here, to try to level the playing field.
Seeker
GD (what does that name mean, anyway?), I have 2 alts. One arch, one anim. That's it. I use them as I outlined above.
I appreciate you've created your own culture and set of rules, but it's YOUR culture and YOUR set of rules, not mine, and not the games.
Edited by Monkkbfr (Nov. 30, 2011 07:00:58)
Magister
Serrotta has always been completely upfront about who LordHelios is, and he plays by the ethical code set out above.

As for your continued argument that spying is a part of warfare, that is true. It has also never been particularly pleasant to be said spy when caught.
Archmage
Monkkbfr is correct. Many people know that LordHelios is an alt account of mine. I typically play it late in rounds for my own reasons and I work to follow the guide as published. Given that LordHelios is also green there is no chance for spying. I also avoid harvesting until my main account doms are full to avoid doubling harvest scores. Using LordHelios actually reduces my total scoring for the team since it is a lower-level account that doesn't score as easily as my main account. Frankly, Architects who wish to compete should be glad to see this self-imposed handicap.

I have seen players switch sides openly and without cheating as well. I think I speak for fair-minded players everywhere when we say that we have no quibble with these friends and competitors.

I cannot address the claim that Monkkbfr makes about the numbers of players in his community. I note that in my locality, I am bordered by three awakened Architects and a single awakened Animator. I doubt his claim has any merit for Colorado. His own efforts to poison the Colorado playing environment probably have more to do with the Animators' notable lack of success.

Given that the guide to alt playing was not intended to stop alt play, but to guide players on how to do it honestly and openly, I'm puzzled my Monkkbfr's accusation of hipocrisy. It's not a usage with which I am familiar.
Seeker
All war is deception.
Sun Tzu
---