Bonny the Bonfire (Now with Tomtes)
Awakened
Thanks! That was the effect I was going for, actually!
Enlightened
Gabriel, Thanks again for the spirit plushies. And congratulations and good luck on your new job.
I am enjoying my new cute spirits and am house training them now.
I would suggest that you try to make the spirits in inverse colors, if you still have time left from your work and SC time, like what happens when you turn on the "White on Black" setting in Settings->General->Accessibility. The resulted spirits would seem like they are coming from the shadow of the shadow world. You should have heard about it, I learned this cool trick from ShadowFrost and have been using it from time to time to give myself new perspectives to the game.
Scholar
Bumped 'cause it deserves it.
Awakened
What's this? What's this?
There's color everywhere
What's this?
There's white things in the air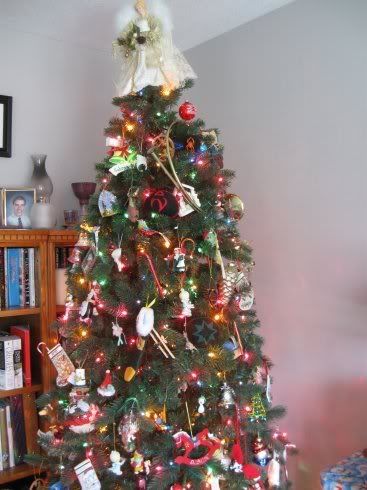 What's this?
I can't believe my eyes
I must be dreaming
Wake up, Bonny, this isn't fair
What's this?
Happy holidays to all!
Edited by Gabriel (Dec. 23, 2011 19:14:49)
Archmage
Magister
A Tomte in Tucson
I was honored to receive one of Gabe's tomtes in the mail a few weeks ago, and I wanted to share some pics of Tommy's adventures here in Tucson, Arizona.
He was mystified by his new surroundings - very different from his ancestral home in Finland or his birthplace in Michigan.
The trees are slightly less cuddly here.
However, he did find some fuzzy friends!
Then Tommy came to work with me, where he got an opportunity to explore the solar system:
First Tomte on the Moon!
And Mars!
The little fire spirit decided he liked the red planet, so he commandeered a rover to explore further:
And he made another friend - a
Martian microbe
!
I was eventually able to persuade him to return to Earth, where he has taken up residence in my car:
And continues to accompany me around town.
Thanks Gabe!
Scholar
Scholar
Awakened
There comes a time when things must come to an end. After nine months of playing Shadow Cities, sometimes more attentively than others, I have decided to call it quits. Not just a hiatus where I keep an eye on things but stay mostly quiet, but an actual, stop logging in, stop checking the forums, just
stopping
quit. The only thing I will continue to do is update the info thread when Kieri or Teknik give me new posts for it.
All of my friends in this game, you have been amazing, and I'm so glad I met you. If you ever want to talk (even if it's about Shadow Cities), you can find me through Facebook or email or GTalk. The awesome community here is definitely what I will miss the most.
That being said, allow me to share the last plushies, sent out on Friday.
The newbies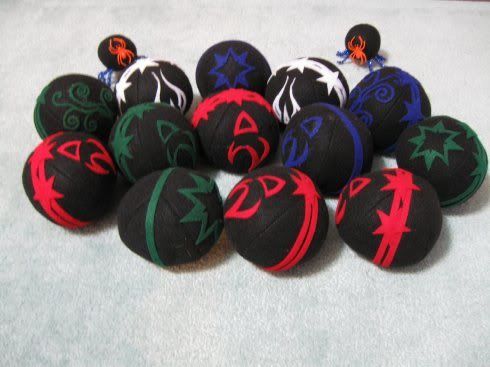 Group picture with Bonny, Vytiaz, and the original Weaver.
Thanks again for everyone's support. I'll see you around!
Awakened
Sad :-( loved this game but have also kinda given up, can only play one game for so long, no matter how good. I'm very honoured to have some of the last plushies, they will be well cared for.
---